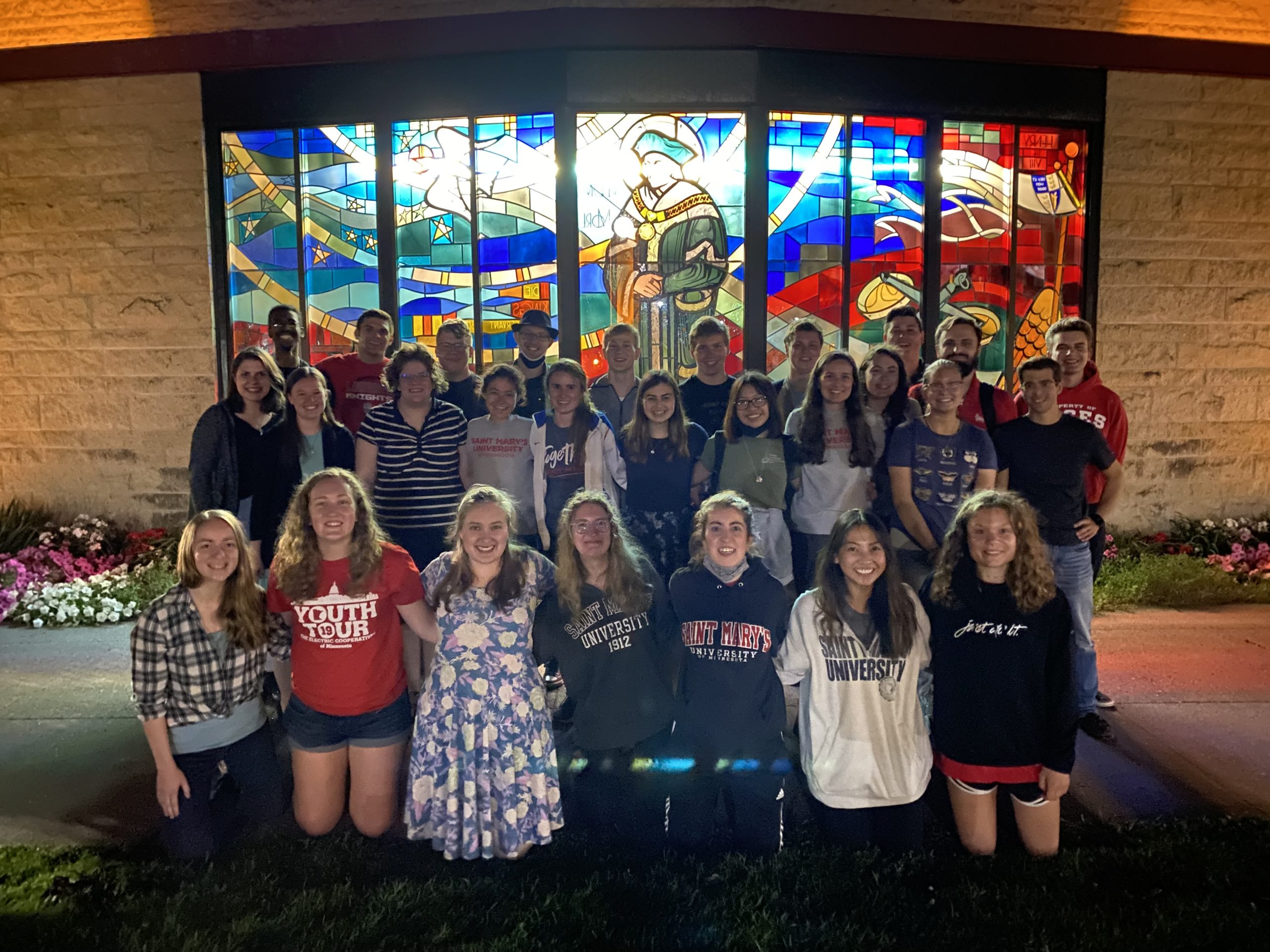 We strive to provide each student the ability to grow in faith, service and community. Campus Ministry is a presence on campus that welcomes diversity, celebrates gifts and works to create a Christian community inspired by the Lasallian Catholic mission.
It is our goal that all students feel welcome entering the Office of Campus Ministry (OCM). Every event hosted or sponsored by the OCM is open to all Saint Mary's students, and we have many opportunities for you to build relationships of faith, service and community. We want to let you know that, as a student, you are invited! Let's walk the road that intersects academia and faith together.
The Office of Campus Ministry is located in Vlazny Hall, Room 132 and 134. The office is staffed during regular business hours (8:30 a.m. – 4:30 p.m.) throughout the academic year.
Vision
Empowered by the Holy Spirit and built on the Lasallian Catholic tradition, campus ministry at Saint Mary's University of Minnesota strives to bring faith to life by enkindling the faith of all living, working and studying at Saint Mary's and assisting them to integrate it into all aspects of life.
Saint Mary's University Campus Ministry seeks to ignite students' hearts to live the gospel message through faith, service and community.